MACHINE EQUIPMENT GRAPHIC SOLUTIONS
EQUIPMENT DECALS, LABELING, STICKERS AND WRAPS
As children, we were the ones who stuck stickers on everything. On our bikes, on our bedroom walls, on our sister.
The first thing we did when we got our wide-format digital printer was decal and wrap our motorcycles, create new rooms with wall murals and decals, and wrap our children.
Let our life passion work for you.
We provide our customer's Equipment Wraps and Decals, Machine Decals, Appliance Vinyl Wraps, Cabinet Re-skinning, Shop and Tool labels, Product Skins and Logo Stickers, and much more...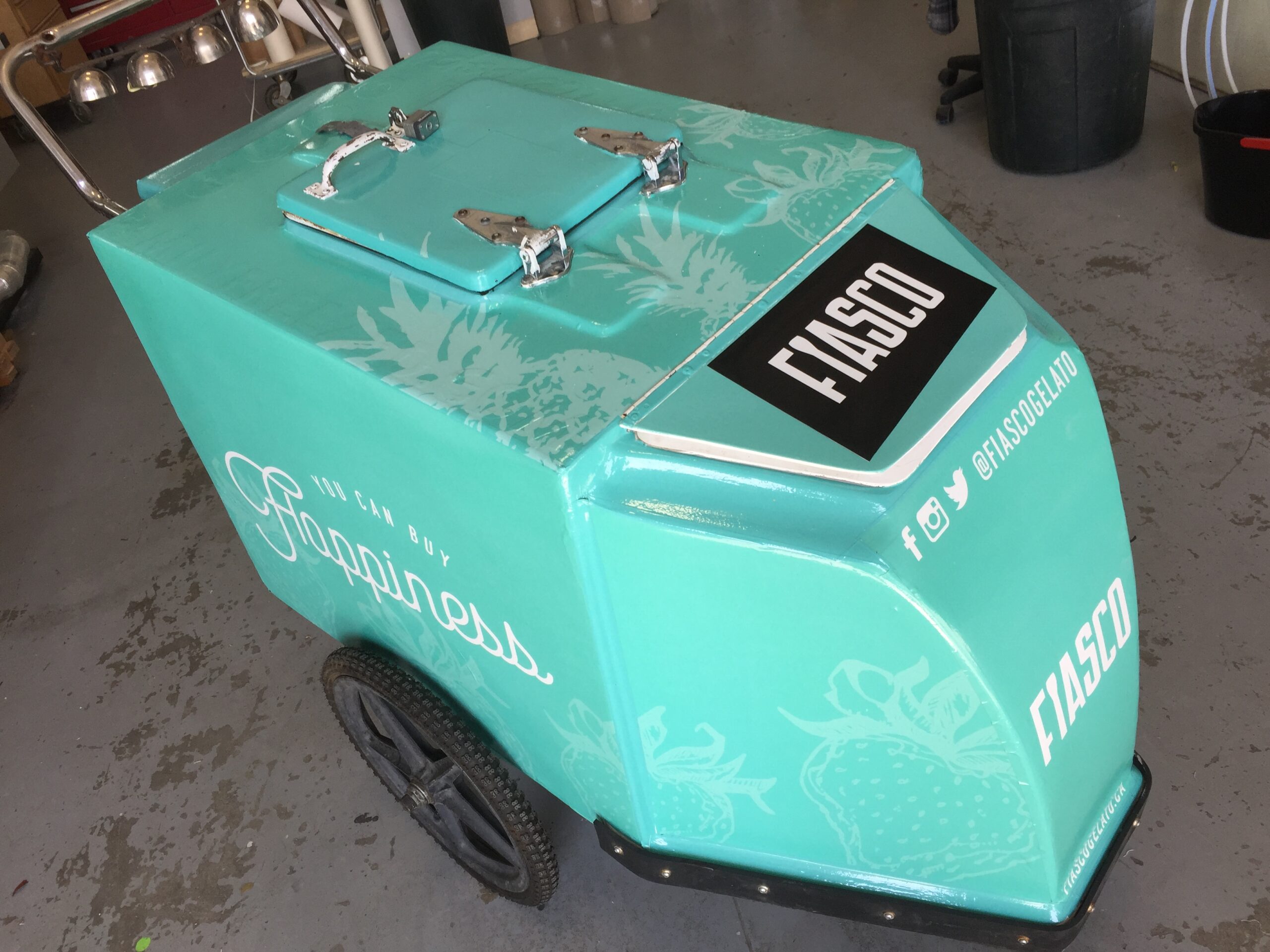 Heavy Duty Equipment Wraps and Decals.
We have been serving the manufacturing industry with graphics and signs since 2005.
Decals and Wraps for heavy-duty equipment such as skid steers, generators, concrete mixers, and oil tankers not only require the toughest, highest quality, but the proper selection of vinyl and proper installation.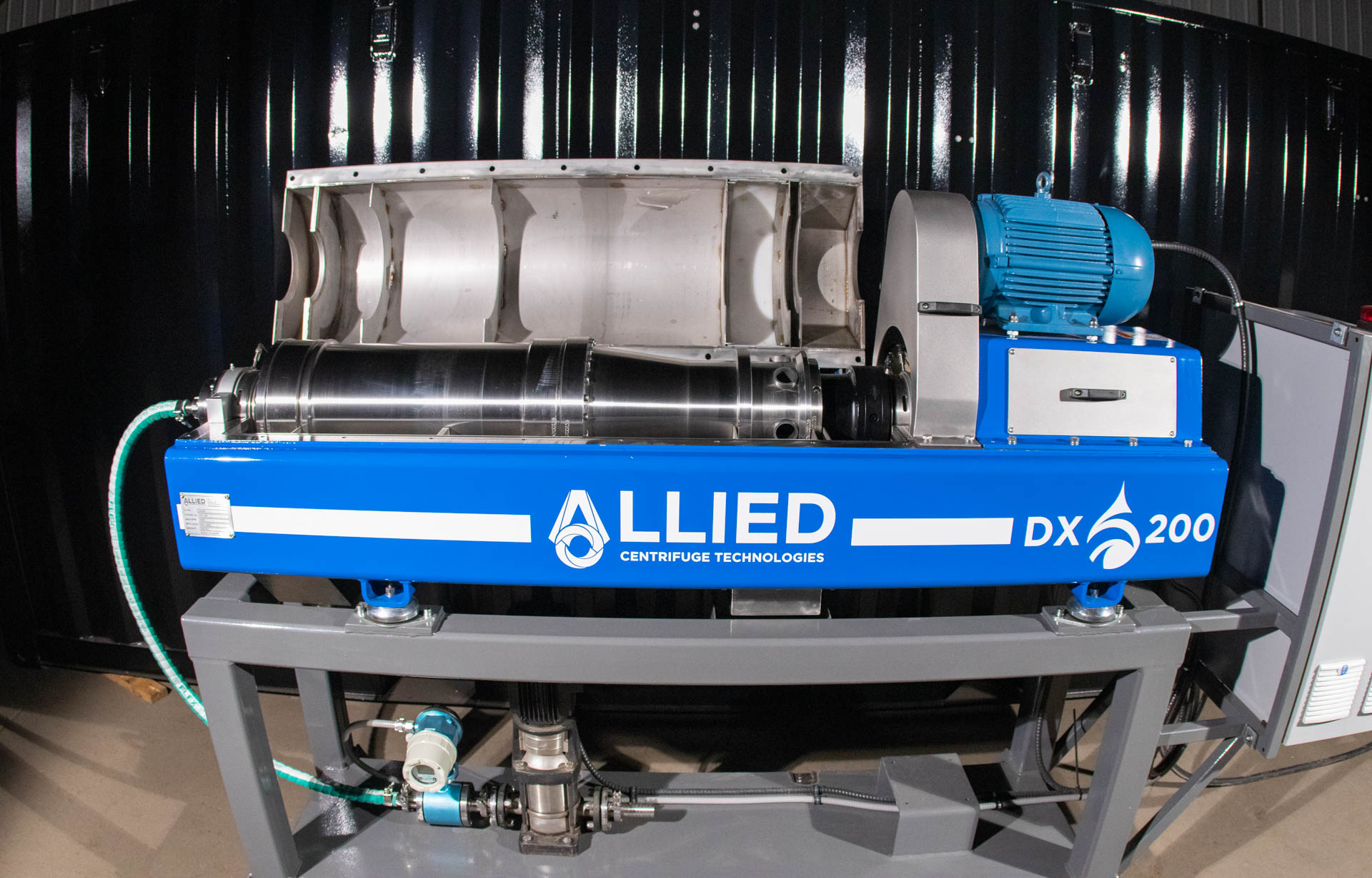 DECIDING WHICH MATERIALS TO USE
Choosing the right vinyl for the job is the first step.
We will assess one's equipment and the environment.
Is it flat surfaces or curved? Is it curved or is it a complex rounded shape? Will the vinyl require some stretching when applied?
Is the environment inside or out? If it is inside with a regulated temperature, we can save some money and still get 10 - 20 years out of vinyl.
If it is outdoors, we will usually recommend vinyl that can withstand the elements.
We restore plenty of RV Camping Trailers and motorhomes. We see the outcome of economy vinyl exposed to the elements.
When vinyls are exposed to temperature fluctuations, vinyl expands and contracts in heat and cold. This can cause the vinyl to lift from the edges. When we had the UV rays from the sun, this dries out the vinyl, and the expansion and contracting which occurs in the middle of the vinyl will crack.
UV over-laminate is the main component we use to protect against weather elements. UV overlaminate is essential for abrasion protection. This will protect the stunning graphic inks from being worn off. Laminate also allows us to pic the surface texture. Matte, Gloss, or semi-gloss.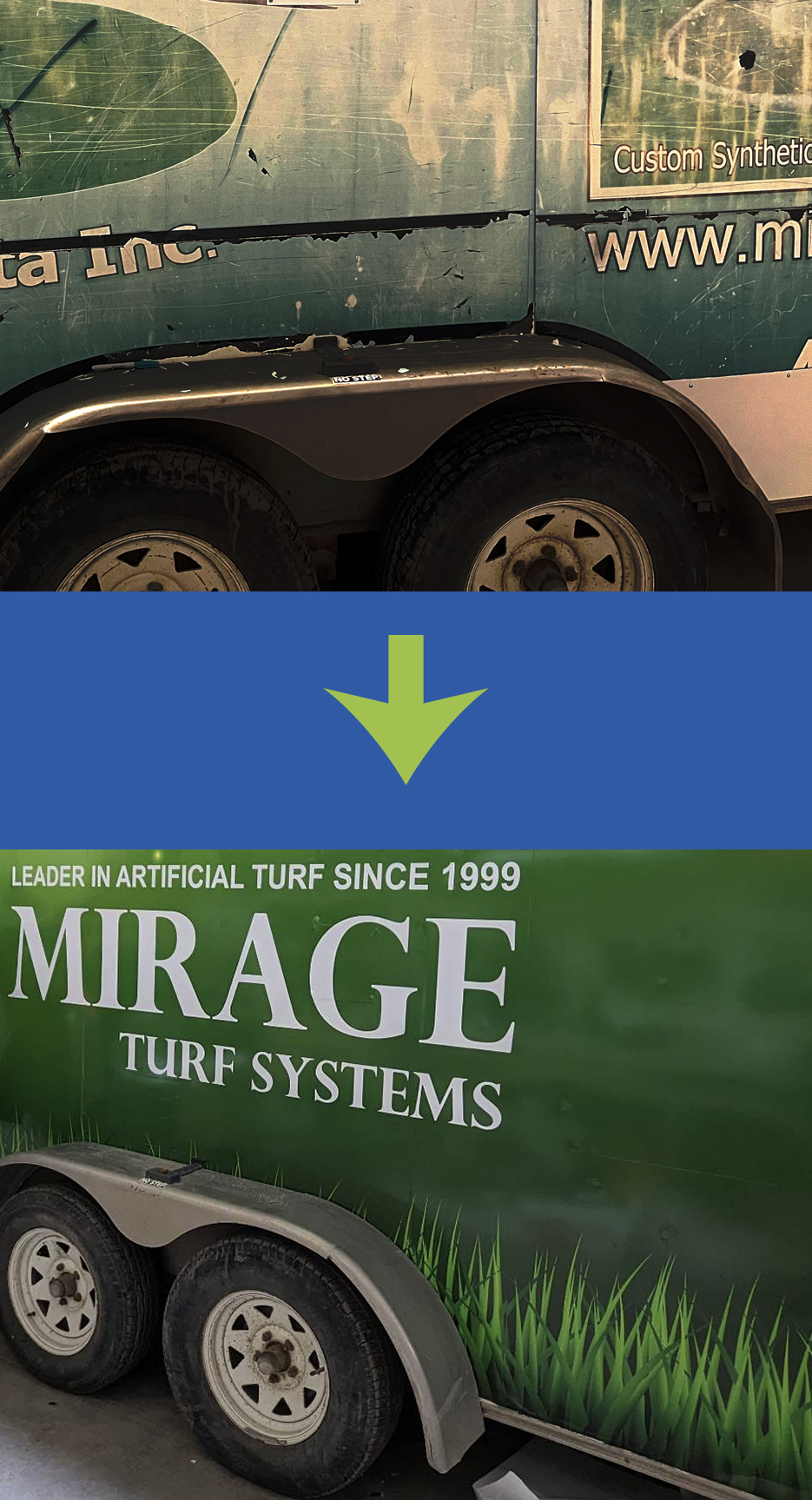 FULL EQUIPMENT RE-SKIN AND WRAPS
There are solutions to converting the look of all your equipment to match and advertise your brand.
We appreciate the support of HVAC Rentals, an example of wrapping the different equipment they rent out, some equipment was very old, or weird un-matching colors. Now stunning graphics and imagery convey a quality brand.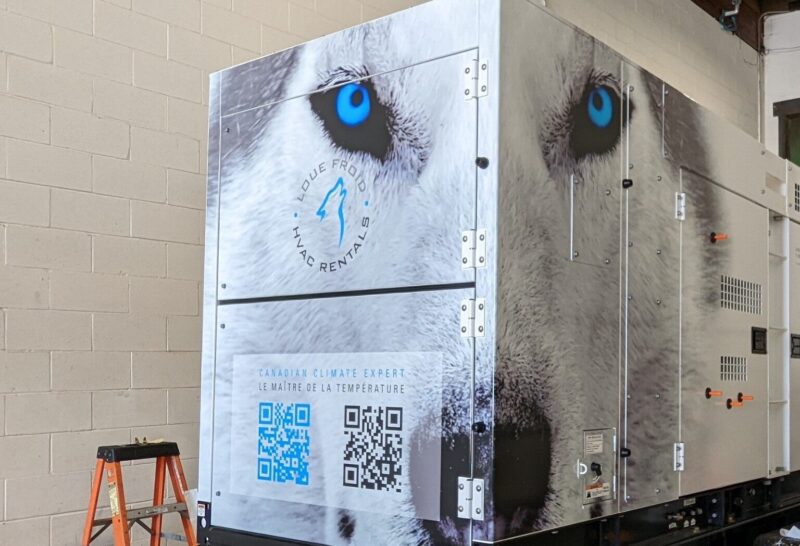 INSIDE EQUIPMENT AND STORAGE GRAPHICS
Graphics don't always have to be the toughest, strongest, and meanest.
Sometimes elegant and classy is what is required. Convert a wall to a Wall Mural, or an inspirational quote. Re-skin the old filling cabinet with a new look.
Change out desks and cabinets with a fresh new look.
We can even wrap appliances such as fridges and stoves.