"How can we continue to attract customers"
Lots of people are obviously scared at the moment.  Many are concerned how this fear might affect ones business.  I'd be lying if I did not say; not I have felt this fear myself.  If it is out of your control, it is useless to worry.  This will only cause unwanted stress which would be felt and sometimes can snowball causing further poor decisions to come forth.  But, what is in your control.  When speaking with the market we have found that customers will not be purchasing our trade-show products as many trade-shows are being cancelled.  How can one continue to feed the sales funnel and attract customers.
What we and our customers are doing to increase exposure:
Update and improve online presence (we do not help with this, the rest we do)
Vehicle Graphics including car/truck wraps, decaling, slogans, partial wraps, sales decals, etc.  Vehicle graphics do not need anyone to shake your hand, but will bank impressions more that any other form of advertising.
Exterior Facia Signage, make sure when people drive by your establishment, they know you are there.
Exterior Windows; as the above, window graphics can be eye catching to grab the attention of potential customers who pass by.
Promo Banners; these are often used as temporary communication, to promote a new novel sale or promotion.  These banners can be completed quickly and are affordable.
Stake signs, these are temporary lawn signs.  Usually strategically placed close to your location, or where your target market frequently visits.
Interior facelift; this may not be a short term marketing plan to quickly boost sales, but while there is a down time, can be used as a opportunity for some renos and face lift of your interior space.  This includes wall murals, office labels, canvases and wall decals.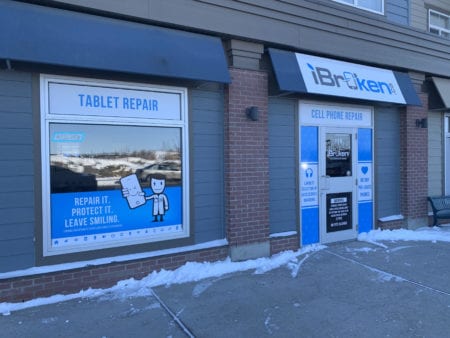 Hope some of these tips help.
I'd like to emphasize what's important.  Mountains turns to dust and iron turns to rust.  Things don't last.  But how we treat our brothers and sisters in this world will matter.  Remember whats important.  Be kind, be compassionate, help a neighbour, hug your loved ones no matter what mass media says to do or not to do.